Many of you may be wondering about the status of TCEP 27, scheduled for September 4-7, 2020. At the moment, we are proceeding with TCEP as scheduled.

Please note, Barking Mad Productions and the Hampton Inn are working together to monitor the potential impact of the ongoing COVID-19 outbreak on TCEP 27. We are concerned for the health and safety of our members and recognize that the situation is evolving rapidly and, like many other large events planned to take place this year, TCEP could be cancelled, though no decisions have been made at this time.

If you are thinking of pre-registering, don't rush — there will still be plenty of time to register later. Once a decision has been made, we'll update the website and send out emails to everyone.
Thank you to all who attended
TCEP 26: Gaming A to Z.
We hope you had a wonderful time!
Please consider joining us for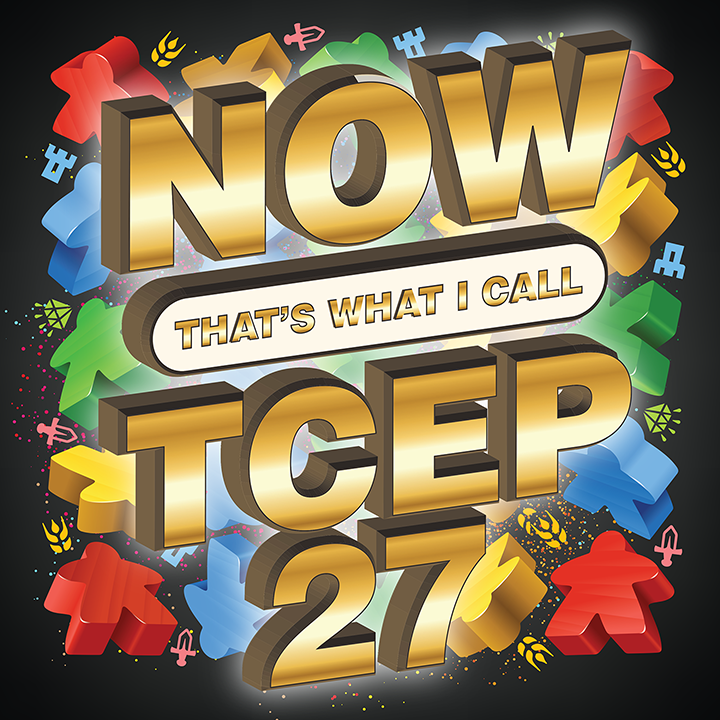 Tad and Craig's Excellent Party 27
Labor Day weekend in Sterling, Virginia
Friday September 4, 2020 through
Monday September 7, 2020
Welcome to Tad and Craig's Excellent Party (TCEP), a relaxed gaming convention.
We're looking forward to our 27th year of gathering across the Labor Day weekend!
Visit with old friends and make new ones • Play favorite board games or learn new titles • Build and change the largest modular marble roller this side of the Mississippi • Explore your artistic aspirations • Enjoy freshly baked breads • Relax

Preregistration for TCEP 27 is available now.